We are back!
So sorry we have been a little M.I.A for a while, but we are back and here to talk about some of the new businesses that coming to the high desert!
Super cool update for Hesperia across the street from Victor Valley College a new little shopping center is going up and Aldi is going to be the Anchor! 😀   It is located between the proposed Spring Valley Lake Walmart Supercenter & Jess Ranch Market Place. First off, who doesn't love Aldi? I mean let's be real, good stuff, great prices, that's a stamp of approval in my book! Also going in the center will be an assortment of shops, a drive-thru restaurant, a bakery cafe, Auto Zone and  Les Schwab Tires. All and all a pretty good pull…. In my opinion anyway.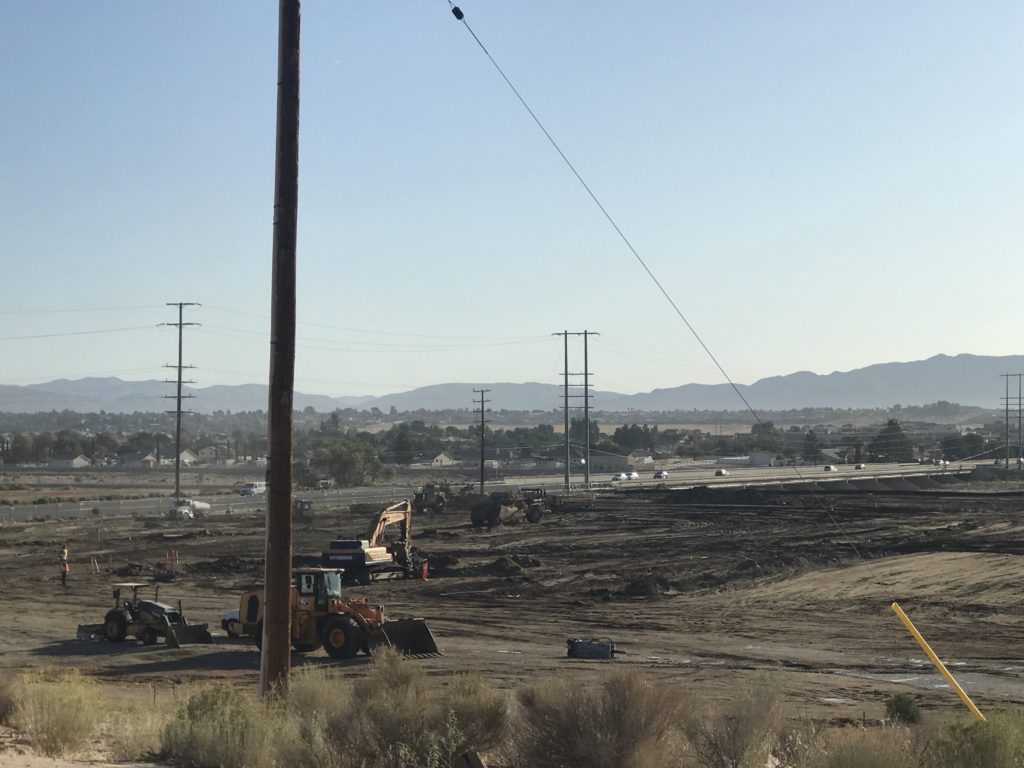 The center is in the beginning stages as of right now, just moving the dirt and leveling the land in preparation for the actual pads and buildings to go up. But they are moving quickly, working at all hours, before we all know it, it will be Grand Opening day and we won't know where the time has gone.

Show of hands, Who loves ICE CREAM? 🙋 Well, rumor has it that Dairy Queen is coming back to town! Hesperia to be exact, and to be even more exact, it will be located on the northeast corner of Ranchero Road and Seventh Street. Along with the new Dairy Queen, there are plans for a 7- Eleven, an Express Car Wash, and a Shell Gas station! 
Hold up! Did I hear right? Chronic Tacos? In the High Desert?
Yes, yes I did hear right!🤤 🌮🌮
Located on Fashion Court in Hesperia off of Ranchero Rd. It's open, it's delicious, it's time to order some tacos!
And soon  Culichi Town will be open for all to try! Culichi Town is quite the emerging concept here in the United States, serving Japanese rolls and dishes "Culichi" style, as well as serving traditional Sinaloan dishes. So Keep an eye out for the Grand Opening, It's located on Main St near the I-15
 Quick update on the Texas Roadhouse: it's doing great! Update done.
Virgin Trains USA