We have Listings in Moreno Valley… You Know, Just in Case you are Looking
What's Up Kursch Group Blog Readers!!?
Are you having an amazing day? Hopefully getting ready for the pending holidays just like we are.
Well, while you are out there preparing, why don't you just swing by Moreno Valley and check out the ±203.68 acres that we have listed. It is all set up for any investor or home builder who is looking to break into or expand in the Moreno Valley Market. Our site currently has an active Tentative Tract Map of 213 Lots.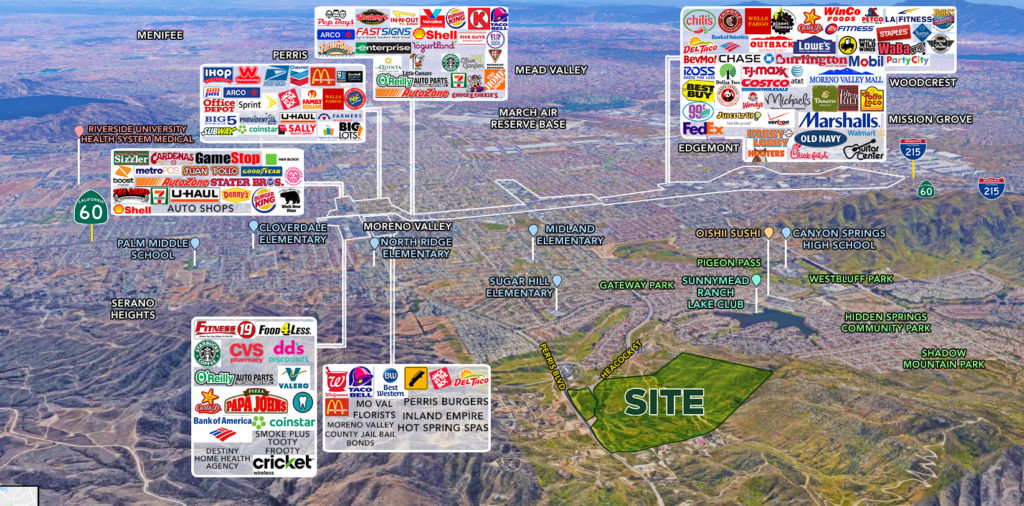 The site offers outstanding views of the city and lies within the northern foothills of Moreno Valley. There are so many great schools in the area surrounded by an even more amazing community. Mom and pop shops litter the city, a number of chain companies can also be found throughout.
There are two parcels that will be included in the sale, APN: 471-201-008 and 471-201-011.
The future homes are forecasted to be in the $400,000 range.
Lot sizes will range from 4,500 SF – all the way up to 20,000 SF.
#LandFor Sale #Listing Agency #Commercial Real Estate #List Land 
For more information and if you are interested in making a life-changing investment call:
Jeremy Schmidt
760.983.2593