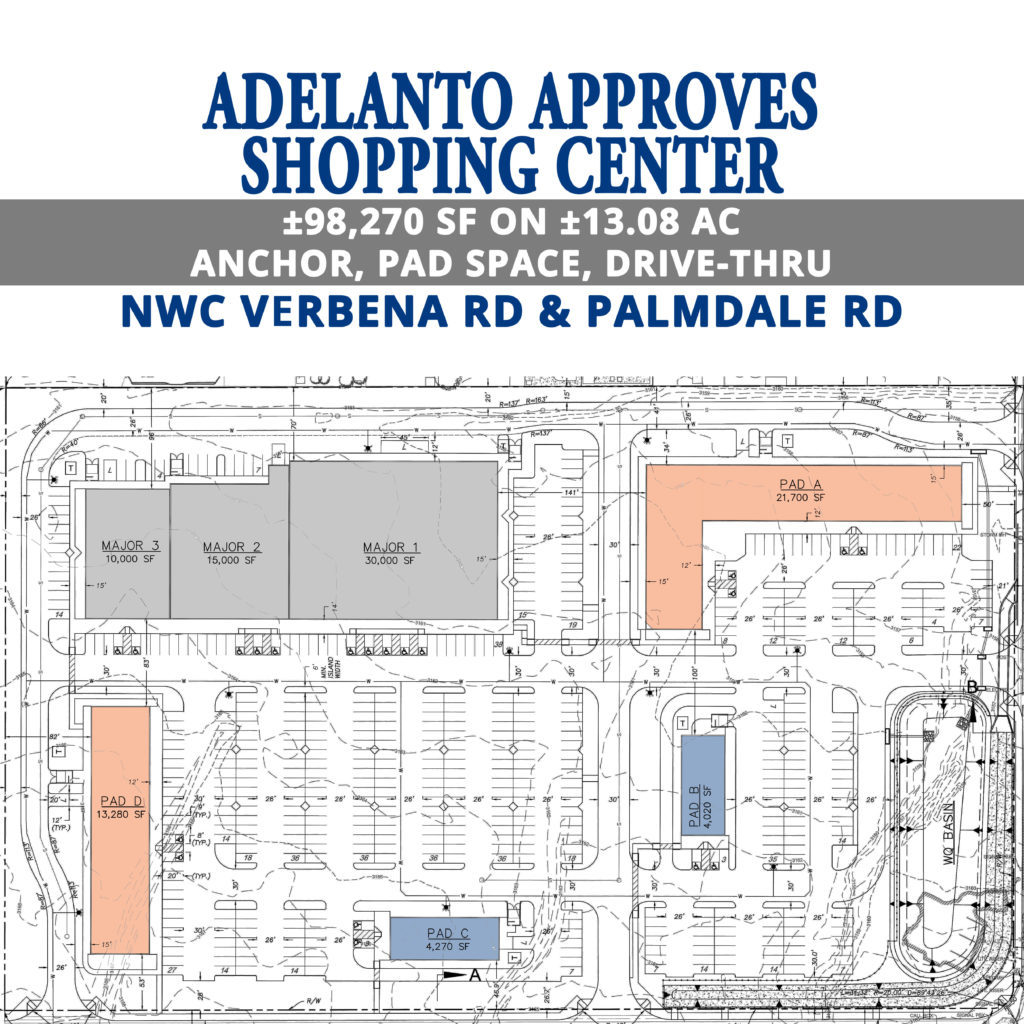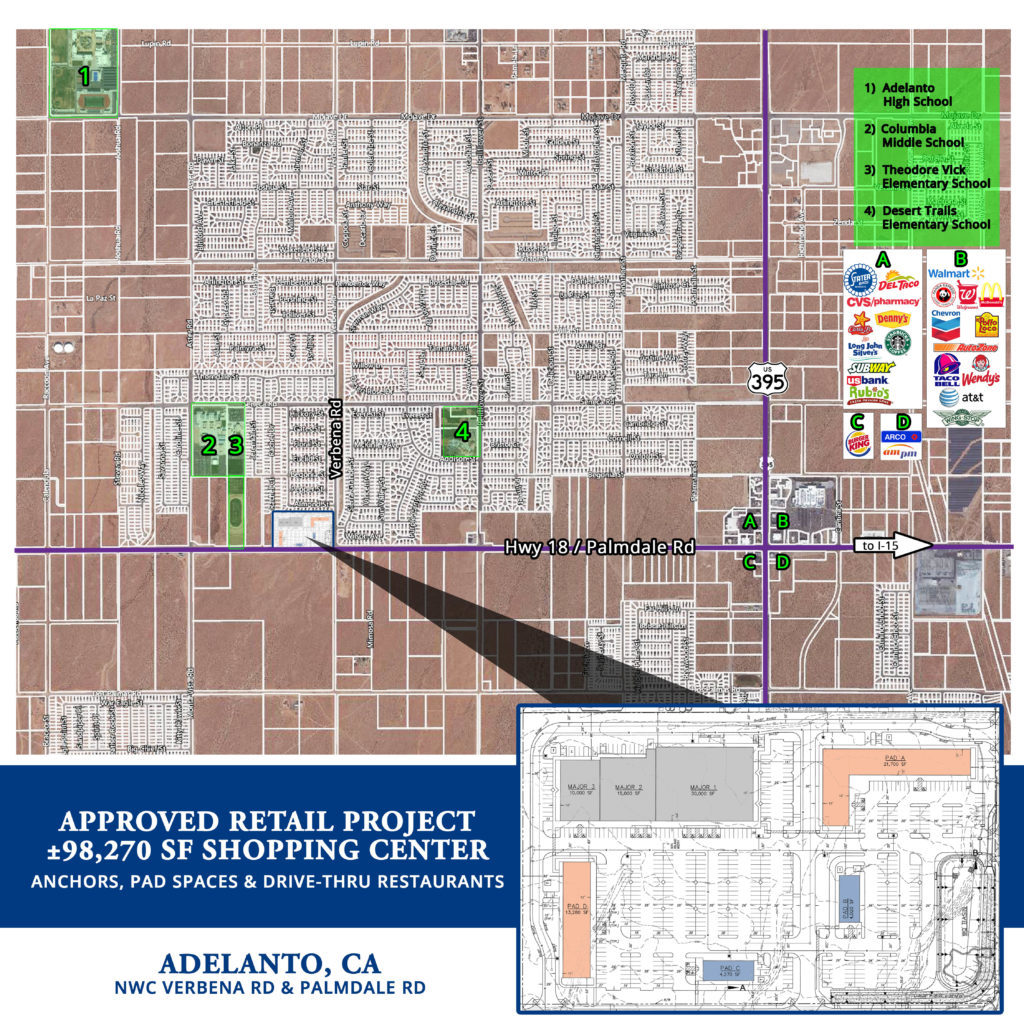 Development in the City of Adelanto is gaining momentum in retail, residential and industrial sectors.  The Planning Commission just approved a ±98,270 SF retail development project in the premiere area of South Adelanto, west of Highway 395.  Identified as the logical path of progress – public home builders like DR Horton and Frontier Communities are selling out inventory and picking up more sites in the vicinity.  Clark Pacific, the leading design-build precast manufacturer, has constructed a state-of-the-art facility in the city's industrial zone providing up to 500 jobs to the region.
The Northwest corner of Verbena Rd & Palmdale Rd (Hwy 18), will soon be transformed into a prominent shopping destination for local residents and regional travelers alike.  The ±98,270 SF shopping center site plan includes 3 major anchors, retail shop space and drive thru restaurant pads.  This project will provide jobs as well as shopping opportunities to the city.
Hwy 18 is a primary thoroughfare connecting Victor Valley of San Bernardino County with Antelope Valley of LA County.  Hwy 395 is a dominant goods-movement corridor running North-South through California.  The newly approved retail development site is less than two miles west of the intersection of Hwy 18 & Hwy 395, a local retail hub where Walmart Super Center recently completed the latest shopping center, east of the well established Stater Bros. grocery anchored center.