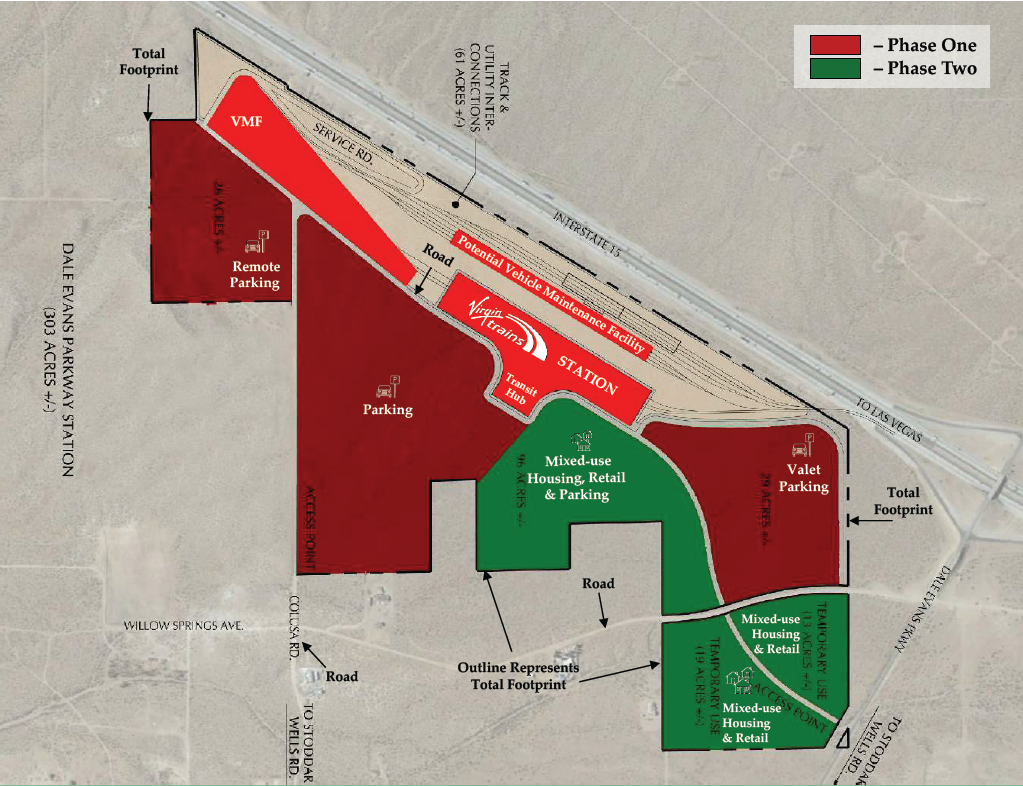 To begin, let's all put our hands together for Virgin Trains USA for officially closing on the 283 acres in Apple Valley for their Rail Station Site (Feb. 18, 2020)! Now they can officially begin construction in 2020 🙌🏽.
A little bit about Virgin Trains USA
Virgin Trains USA (VTUSA) is the first major private passenger railroad to come to the United States in over a century, first making an appearance in Florida, with its extremely successful High-Speed Trains. Now, VTUSA plans to develop an even better high-speed rail project in Southern California! The plan is to set up shop in San Bernardino County (North Apple Valley) and build in the middle of Interstate 15 going all the way to Las Vegas in just 90 minutes.
There will be about 50 departures per day with a 45-minute departure schedule in mind.
The development of this project will boost the region economically, it will lead to thousands of jobs and plenty of new housing.
Transforming the Victor Valley Region
"The California Debt Limit Allocation Committee's allocation of $600 million for Virgin Trains rail project will inject $2.4 billion of investment into the Victor Valley Region. Due to the private rail company's ability to market four times as many bonds, CDLAC's return on investment for housing, jobs, and regional growth will be higher than traditional housing projects. The train along with the development of adjacent land will provide a boost to affordable multi-family housing and alleviate existing housing shortages. The $600 million allocations will generate the following returns (Varsheny & Associates):"
Housing Development Impact
4x Multiplier which will generate $2.4 billion in infrastructure investment in California
1,200 Multi-family units in Victorville (10 year time period)
600 Multi-family units in Apple Valley (10 year time period)
1,690 Transit-Oriented Housing Units within a short distance of Virgin Train Station
Environmental Impact
Improved air quality by removing 100,000 metric tons of carbon emissions annually.
Reduced traffic congestion by removing 2.8 million cars and 400 million vehicle miles traveled annually
Offer a fully electric alternative to I-15
Reduce the number of deaths, injuries, and car damages on the road
Additional Economic Impact
Over 20,000 construction jobs will be created during construction and 600 permanent jobs per year (IMPLAN)
$2.66 billion in economic activity for California (IMPLAN)
$360 Million in federal, state and local taxes. (IMPLAN)
Improved access to employment for the Victor Valley residents
Serve as a catalyst for increased housing, job creation, and economic development
Stay tuned for more information on the planned housing development and the economic growth that it will lead to.