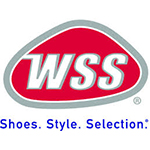 Kursch Group welcomes WSS Shoes to Victorville. The new store will occupy all ±7,488sf of space at 15152 Bear Valley Rd in Victorville, which is the former Hollywood Video building. The shoe store chain and landlord have started improvements to both the exterior and interior and plan to open for business by the holiday season.
This is the first location in the High Desert area for WSS Shoes, their next closest location is in San Bernardino. Founded in 1984, WSS carries over 3,000 of the latest styles of such brand names as Jordan, Nike, Converse, Vans, and more. They offers styles to suite any member of your family. To learn more about WSS Shoes visit www.ShopWSS.com
Ryan Travis, Rob Kurth and Jeremy Schmidt represented the Landlord in this lease transaction. To learn more about this transaction please contact Kursch Group at 760.983.2383 or visit our website at www.KurschGroup.com.