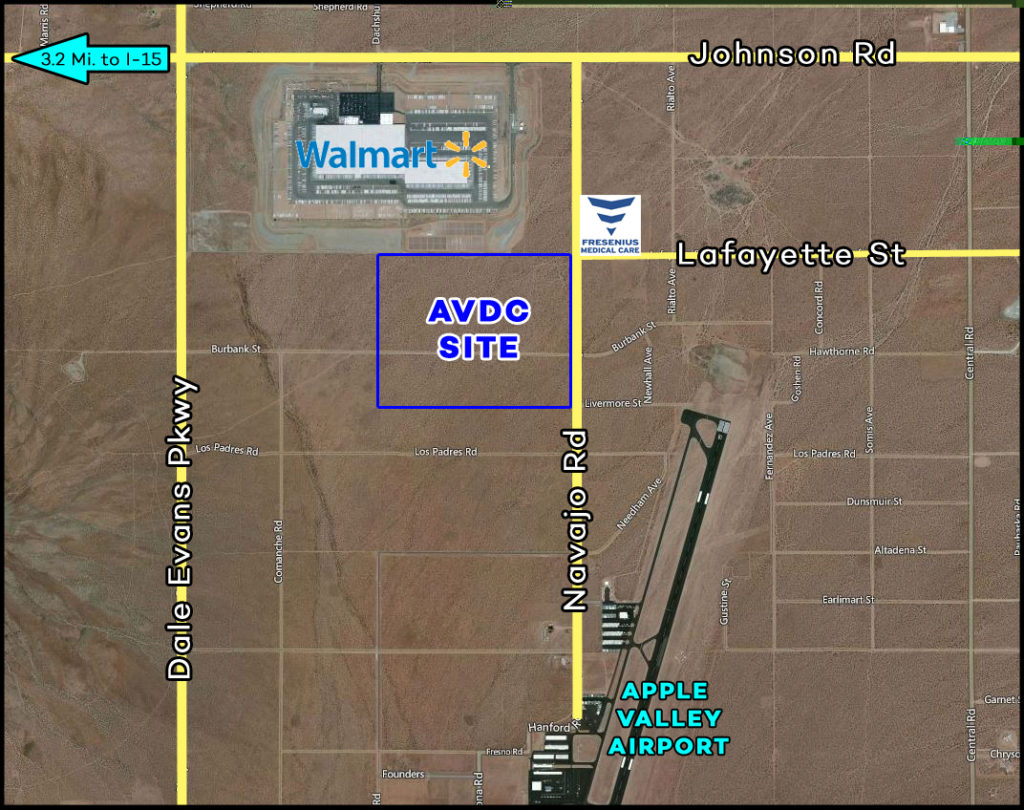 An unconfirmed retailer has its sights set on Southern California's High Desert for a new 1.3 Million Square Foot Distribution Center Development Project. The project location is within the North Apple Valley Industrial Specific Plan area, east of Interstate 15.  This area is already home to Walmart's 1.34 Million Square Feet distribution facility, one of its largest in the country.  The new project, referred to as AVDC (Apple Valley Distribution Center), will encompass 106 Acres on Navajo Road, situated just south of the Walmart facility.  The $115 Million project will employ about 300 skilled workers who, under the management of The Haskell Co., of Jacksonville, FL, will begin construction in September 2015, taking about 18 months to complete.
AVDC anticipates this facility will add an estimated 400 to 500 jobs to the area with an annual payroll budget of nearly $10 Million. To solidify AVDC's choice for their new site, the Town of Apple Valley approved to financially offset the significant off-site infrastructure improvements that would be required of this project.  Total street construction costs are about $2.3 Million: AVDC will pay approximately $849,000 of that total and the Town of Apple Valley will fund the remainder.  Total development fees to be paid by AVDC are upwards of $2.8 Million and the annual property tax estimate is $600,000.
The Town hopes this project will be a great endorsement to the area's potential for future development, proving the area a competitive, viable location.
*Source: AppleValley.org